Pet photography has become an increasingly popular niche in recent years. As more and more people treat their pets like family, they want professional photos taken to capture their furry friends. If you love animals and have a passion for photography, starting a pet photography business can be a fun and rewarding career path. Here are some tips on how to get started.
Choose Your Niche
The first step is to decide what type of pet photography you want to specialize in. Some options include:
Dog photography
Cat photography
Horse photography
Small pets (rabbits, guinea pigs, etc)
All pets
Think about what you love photographing the most and what you may have the most access to. Specializing can help you market yourself as an expert in that area.
Learn Pet Behavior
It's important to have some understanding of pet behavior, especially for dogs and cats since they will likely be your most common clients. Learn about different breeds and their typical temperaments.
Study dog and cat body language so you can tell if an animal is getting anxious, tired or overwhelmed during a shoot. Consider taking a pet first aid class so you're prepared in case of emergencies. The more you understand animal behavior, the better you'll be able to work with them and get great shots.
Prepare for the Session
Once you book a client, prepare for the shoot to ensure you get great photos.
Scout and secure locations if not shooting at their home.
Discuss any special requests or needs the client has.
Learn about the pet's personality and habits. Are there any sensitive areas to avoid? Does the pet have commands it knows? Favorite toys or treats?
Make sure to bring any forms, contracts, etc that need signed.
Have all your equipment and props ready to go.
Arrive early to set up.
Photographing Pets
When photographing dogs, cats, and other pets:
Make sure the animal is comfortably restrained on leash or in a crate until ready to shoot. Only take off leash in a securely fenced area.
Get down on their level. Shoot from their perspective.
Be calm and patient. Let shy pets warm up to you.
Watch for signs of stress like lip licking or yawning. Take breaks as needed.
Use squeaky toys, treats, or noises to get ears perked and eyes focused on you.
Shoot rapid fire during spurts of activity.
Capture personalities – include multiple pets if there are bonded pairs or groups.
Change up locations for variety.
Market Research and Trends
Current Trends
Some current trends in pet photography include:
Black and white or sepia toned photos
Capturing "doggie smiles" with tongues out
Creative framing like dog faces peeking through a fence
Increased demand for at home shoots vs studio
Focus on capturing authentic moments vs posed shots
Including pets with their human owners in the photos
Staying up to date on trends can help inspire new ideas and meet changing customer demands. Look at competitor websites, social media, and industry magazines to see what concepts are currently popular.
Competitor Analysis
Research direct competitors regularly. Look at their:
Website and portfolio – Is the quality on par or better than yours? Does their style stand out?
Service offerings – Are they providing additional services you could add?
Pricing – How does it compare? Are there opportunities to undercut?
Marketing – What platforms and tactics are working well for them?
Analyzing competitors helps you identify your strengths as well as areas needing improvement. It can also uncover gaps or opportunities not already being met in your local market.
Business Planning and Strategy
Business Model
There are a few common photography business models:
Sole proprietorship – Operating as an individual. Simplest structure but less protection.
LLC – Forming an LLC provides liability protection while allowing pass-through taxes. Recommended for most pet photographers.
Studio – Operating out of a retail space. Higher costs but projects a professional image.
Mobile – Travel to clients for sessions. Lower overhead but time consuming.
Many pet photographers run a mobile LLC, traveling directly to clients' homes for shoots but operating under an LLC. This provides flexibility while also protecting personal assets.
Equipment and Technology
Latest Equipment
Some of the latest equipment useful for pet photography includes:
Mirrorless cameras – Offer advantages like faster frame rates and focus tracking. Good options are the Sony A7 IV or Fuji X-T4.
Long zoom lenses – Capture action shots with focal lengths up to 200-600mm. The Tamron 150-600mm f/5-6.3 VC is a relatively affordable option.
External flash – Provided more flattering light than a camera's built-in flash. Check out the Godox V1.
Gimbals – Help smooth out video when recording pets in motion. Consider the Zhiyun Crane M3.
Water housing – Protect cameras during underwater shots. Popular options are from Ewa Marine or Ikelite.
Software and Apps
Useful programs for pet photography include:
Adobe Lightroom for photo editing
PicTapGo for quick customizable edits
Animoto to create promotional videos
Invoicely and HoneyBook for invoicing and contracts
PhotoUp for backing up photos remotely
Canva to create branded graphics and content
Editing Images
Cull images and edit the top shots using post-production software like Lightroom or Photoshop.
Adjust color, exposure, contrast
Crop images as needed
Remove distractions from backgrounds
Retouch to minimize wrinkles, stains, messed up fur
Add creative touches like black and white or sepia tones
Export final edited images and deliver to clients
Marketing and Promotion
Social Media Strategies
Strategic social media marketing is crucial for pet photography success. Useful tips:
Post consistently – Share your favorite photos regularly to stay top of mind.
Use relevant hashtags – Helps images get discovered by pet owners browsing certain tags.
Run paid ads – Target local pet owners with deals to build your client base faster.
Partner with influencers – Sponsor posts with pet influencers to reach engaged pet lovers.
Use videos – Show behind the scenes clips to give followers a peek at your process.
Promote events/workshops – Increase engagement and bookings by promoting special events.
Collaborations and Partnerships
Partnering with complementary pet businesses provides cross-promotion opportunities. Potential partners include:
Pet supply retailers – Offer coupon giveaways or sponsor adoption events.
Grooming salons – Photograph groomed pets for their website/ads.
Veterinarians – See if they will display your brochures and cards.
Dog trainers – Photograph dogs who complete training as a graduation portrait offer.
Pet related media – Contribute articles or photos to build connections.
Market Your Business
Spread the word to get those first clients and build ongoing business:
Google – Claim and optimize your Google My Business listing so people can find you in local searches.
Events – Have a booth at local pet expos, adoption days, fundraisers, etc.
Referrals – Offer referral rewards like discounts or free prints to encourage word-of-mouth marketing.
Customer Experience and Satisfaction
Client Relationship Management
Providing an exceptional client experience ensures continued business. Useful practices include:
Make booking seamless – Offer easy online booking and quick email response times.
Provide exceptional service – Arrive early, take your time, be patient and kind with pets.
Share sneak peeks – Send a few edited photos right after the shoot to get clients excited.
Keep in touch – Check back periodically, share blog posts or special deals.
Request feedback – Ask what they enjoyed and any suggestions for improvement.
Reward loyalty – Provide discounts or freebies to repeat or referring clients.
Reviews and Testimonials
Positive reviews and testimonials help attract new clients by building trust and social proof. Ways to generate them:
Ask satisfied clients to leave an online review on platforms like Google, Facebook or Yelp. Provide a link or instructions.
Send a feedback survey after sessions asking if they'd be willing to provide a testimonial.
If you receive a nice email or comment from a client, ask if you can use it as a testimonial on your website.
Share great reviews on social media and your website testimonial page.
Legal and Ethical Considerations
Contracts and Agreements
Having clients sign agreements protects both parties and sets clear expectations. Include details like:
Services you will provide
Date, time and location
Length of session
Payment terms and cancellation policies
How photos will be delivered
How photos can be used by photographer (your portfolio, website, social media etc)
Model release confirming you have right to use photos
Having an attorney draft or review contracts can help ensure they are legally sound.
Animal Welfare
As pet photographers, we have an ethical obligation to maintain animal welfare during all interactions. Some best practices include:
Use positive reinforcement. Never punish or discipline an animal.
Watch for signs of stress and allow breaks as needed.
Keep pet's safety a top priority. Have an assistant monitor pets if doing off-leash sessions.
Keep shoots short for very young or elderly pets.
Never force an animal into stressful poses or situations just for a photo.
Ensure pets have access to water and are not overheated or overworked.
By putting the wellbeing of pets first, pet photographers can succeed while still upholding high ethical standards around working with animals.
Build Your Portfolio
An impressive portfolio is crucial for attracting clients. Here are some tips for capturing portfolio-worthy pet photos:
Practice on your own pets or volunteer at a shelter to photograph adoptable animals.
Capture a variety of breeds, sizes and ages of pets.
Use interesting locations beyond just the living room. Try the park, beach, or other pet friendly places.
Show personality and life in the eyes of the pets. Capture their quirks!
Try different poses – sitting, laying down, playing, head shots.
Include both candid moments and posed shots.
Showcase your photo editing skills.
Set Your Rates
Determine what to charge by considering the time and effort required for each shoot and your cost of doing business. Factor in expenses like:
Equipment costs (camera, lenses, lighting, backdrops, props)
Business/marketing costs (website, advertising, printing)
Travel time to shoots
Time spent editing photos after the shoot
What other pet photographers in your area charge
Offer different package options at varying price points. For example:
| | | | |
| --- | --- | --- | --- |
| Package | Session Time | # of Edited Photos | Price |
| Good | 30 min | 10 | $150 |
| Better | 60 min | 25 | $275 |
| Best | 90 min | All photos | $400 |
Create a Website
An attractive, professional website is a must to showcase your work and book clients. Make sure your site includes:
An about page introducing you and your pet photography services
Pricing and package details
A portfolio gallery
Client testimonials
Easy contact forms or booking system
Use search engine optimization (SEO) best practices to improve visibility. Include keywords like "pet photographer [your city]".
Retain Clients
Providing an amazing experience is the best way to gain repeat business and referrals.
Deliver finished photos promptly after the shoot.
Include "behind the scenes" photos from the shoot for fun.
Send holiday cards or give occasional promo offers to past clients.
Reward referrals with discounts or free products.
Ask for feedback on your pet photography skills so you can continue improving.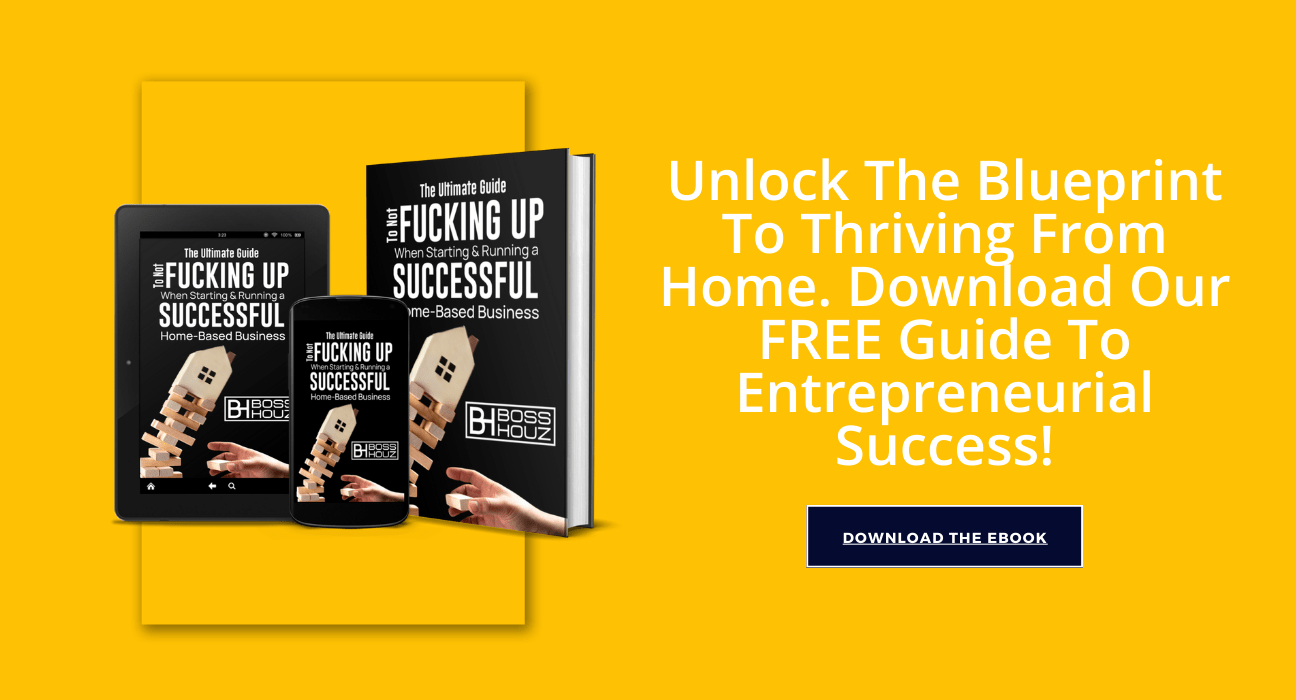 Unleash Your Creativity and Passion
Embarking on the journey of starting a pet photography business is an exciting venture that marries your passion for animals with the art of photography. With the insights and strategies shared in this guide, you're now equipped with the knowledge to build a thriving business that resonates with pet lovers and creates timeless memories.
Remember, success doesn't happen overnight. It's the culmination of continuous learning, unwavering dedication, and a sprinkle of creativity. So, don't wait for the 'perfect' moment; the world is eagerly waiting to see the beauty you'll capture through your lens. Unleash your creativity, embrace the joy of capturing the unique essence of each pet, and take the first steps toward making your dream a reality today!
Top Pet Photography Business FAQS
What are some common challenges in pet photography, and how can they be overcome?
Some common challenges include uncooperative pets, distracting backgrounds, and capturing expressions. Patience is key. Use toys and treats to maintain interest. Scout locations ahead of time. Take lots of shots to increase chances of getting great expressions.
How can one continuously improve and innovate in pet photography?
Take classes on technique. Follow industry trends. Look at competitor work for inspiration. Experiment with new props, locations, and poses. Leverage lighting techniques. Collaborate with pet stylists on themed shoots. Stay active on social media and networking sites.
What are some effective ways to expand a pet photography business?
Offer additional pet-related services like family portraits with pets or pet product photography. Host workshops on pet photography basics. Photograph events at dog parks or shelters. Partner with groomers, trainers, shelters, and pet brands. License images to publications and websites. Sell branded merchandise like calendars and prints.