Ready to spread some cheer and make some money with your own greeting card biz? 💌💰 Let's dive into the fabulous world of card-making and launch your dream venture with the help of top-notch gurus like Hallmark and Etsy! 🚀✨ In this guide, we'll explore the idea of starting small greeting card businesses and help you set up your business entity on ecommerce platforms.
Step 1️⃣: Become a Card-trepreneurial Detective 🔍🔎 You gotta know the lay of the land, my friends! Scope out potential markets and study the different types of cards already out there. 🌐🔭 Gather information on what makes your target market tick and what kind of cards they're craving, from Christmas and birthday cards to Mother's Day and niche ideas. 💌💕 The more content and details you know, the better you can tailor your business plan and designs to stand out from the crowd! 💡🏆 Don't forget to choose an attention-grabbing business name for your small business!
Step 2️⃣: Get Your Creative Juices Flowing 🖌️🌊 Time to unleash your inner Picasso! 🎨👩‍🎨 Consider the type of design and message your cards need to convey to make your customers swoon, whether it's for family celebrations or festive occasions. 😍 Remember, you're not just creating cards – you're creating memories! 🥰💌
Step 3️⃣: Production Puzzle Solver 🧩🧐 Now, let's talk about making those gorgeous cards a reality! 💭💌 Consider your budget and explore various production methods, materials (hello, fancy paper stock! 📜✨), ink colors, printing costs, and delivery options. 🖨️🚚 Don't be afraid to experiment and find the perfect balance between quality and affordability. 💎💸
Take it from the pros like Anna Bond of Rifle Paper Co., the sky's the limit with your greeting card business! 🌟💫 You've got this, future Card Mogul! 🙌😎 And remember, it's all about spreading love and happiness, one card at a time! ❤️💌🎉
The greeting card biz is all about spreading love, joy, and a bit of creativity. And who doesn't love that, right? 😉 So let's take a quick journey through the fascinating history of this industry, explore its present landscape, and see how technology is spicing things up on ecommerce platforms! 🕰️🌟
ㅤ
Overview Of Greeting Card Industry
Once upon a time in the 1840s, our heroine Esther Howland started it all by crafting Valentine's Day cards 💌💘. Fast forward to today, and we've got cards for every occasion you can think of – from birthdays 🎂 and anniversaries 💍 to graduations 🎓 and bar mitzvahs 🕍! Despite the tech invasion, good ol' printed cards still hold a special place in our hearts ❤️. Need proof? Over 7 billion greeting cards were sold worldwide in 2018 alone! 🌍📈
Now, technology has added some serious pizzazz to the card game, with online orders and mobile apps making it super easy to buy and send cards 📲💫. But this also means fierce competition with the big greeting card companies who rule the retail shelves 🏬💪. But hey, don't worry! Independent entrepreneurs and designers can still shine by offering unique designs or top-notch customer service that caters to those classy, discerning shoppers 🎨✨.
🚀 Market Research & Analysis 🎯
Your target audience is the lifeblood of your business, so get to know them! Figure out their wants, hopes, and dreams when it comes to buying greeting cards. What makes them click that "Add to Cart" button? Are they more into brick-and-mortar stores or do they prefer shopping online in their PJs? 🛍️
To master the pricing game, peek at your competitors' price tags. You don't want to be the one left out in the cold, do you? So, find that sweet spot between profit and competitive pricing.
Survey says…! 📊 Reach out to current and future customers to get the inside scoop on what they're really after. You might just uncover a goldmine of info on their deepest desires and motivations for choosing the perfect greeting card.
Keep a close eye on those key metrics like website traffic, sales, and marketing campaign performance. They'll be your trusty sidekicks in making informed decisions, helping your business evolve and flourish.
Remember: knowledge is power, my friend! So arm yourself with the best market intel, and watch your greeting card empire soar. ✨ And who knows? Maybe one day, the likes of Gary Vaynerchuk and Seth Godin will be singing your praises. 🌟
🎯 Identifying Your Target Audience 🎯
First, let's figure out who you're making these cards for. By knowing your target audience, you can create cards that speak to their hearts (and wallets). It's all about tailoring your products to what they want.
Begin by considering demographics like age, gender, income, education, and location. But don't stop there! Dig deeper into psychographics, like interests and values, that might influence their buying decisions. Take a cue from marketing gurus like Seth Godin and Neil Patel—stay current with trends and be the go-to greeting card company. 😎
Feedback is your best friend. Listen to your customers, and they'll tell you how to improve your designs. Consider conducting surveys or interviews to learn more about your potential customers. Who knows? Maybe you'll find out that most of your fans are women, and you'll know to focus on female shoppers. 🛍️
Keep an eye on the ever-changing greeting card scene, and you'll be well on your way to mastering the art of connecting with your audience. Happy card-making! ✨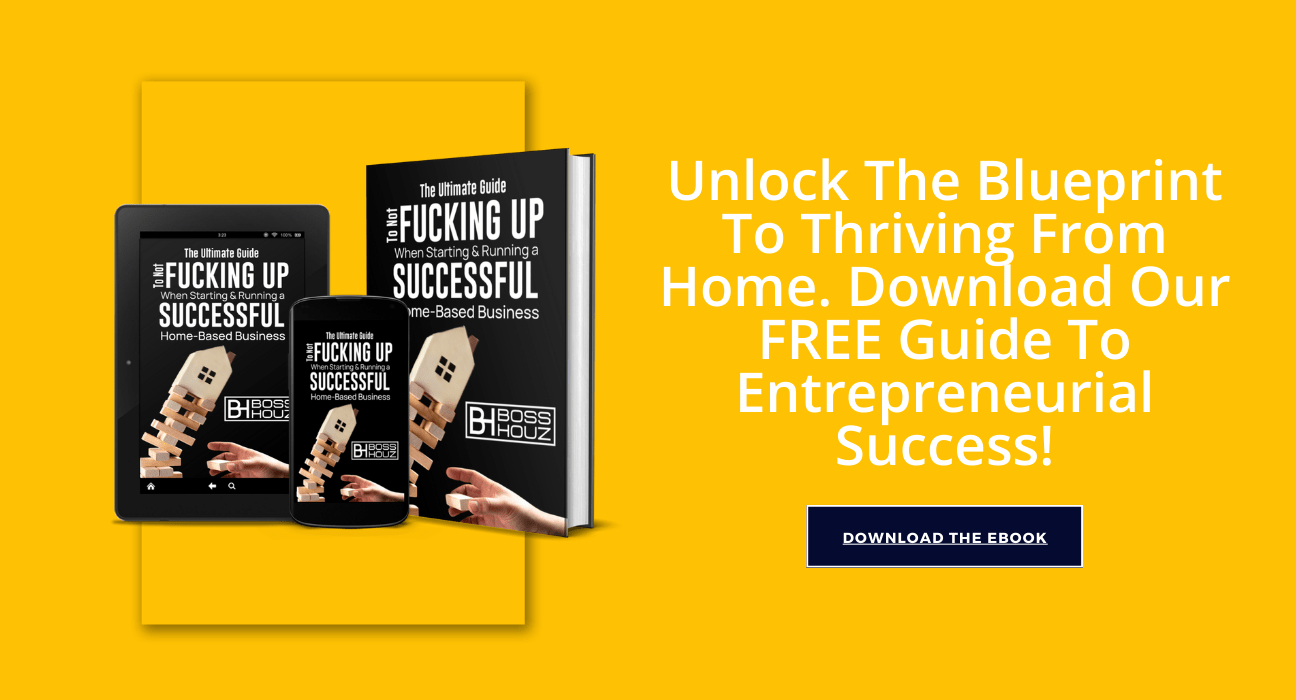 🎨 Creating Greeting Card Designs 🎨
If you wanna be the "it" greeting card business, you gotta have a stunning portfolio of designs. Let your creative juices flow, and make cards that turn heads! 😍 To win big, your cards must be as unique as a unicorn's sneeze.
Channel your inner-designer, and develop a style that's authentically yours. Think about trends and pop culture references that'll resonate with your target audience (a little dab of Beyoncé never hurt anyone). 🎶 But don't just copy existing designs—your cards should be as fresh as a daisy!
Do some homework and research the competition to make sure you stay ahead of the game. Remember, the perfect greeting card combines eye-catching visuals, snappy messages, and clever captions. Just like fashion trends, tastes change, so be ready to adapt your designs to keep up with the times.
With a bit of strategic planning and a whole lot of creativity, you'll be crafting unforgettable cards that make customers go, "OMG, I need this!" 🥰
📈 Choosing A Business Model 📈
Alright, you've got your killer designs—now it's time to choose a business model that fits your greeting card empire like a glove! 🧤 To make your biz a smashing success, follow these timeless tips:
1️⃣ Craft a mission statement that clearly shows who you're serving and what sets your cards apart from the rest (hint: it's your dazzling designs!).
2️⃣ Scope out the competition, and pinpoint where you can be unique and shine like a diamond 💎.
3️⃣ Embrace digital marketing—social media and email newsletters are your BFFs when it comes to reaching your audience.
4️⃣ Partner up with local businesses to boost your visibility and win customer loyalty.
Don't forget to crunch the numbers and determine how much dough you'll need to launch and sustain your biz. 💰 Keep in mind costs like licensing fees, supplies, ad campaigns, and web hosting. And, like any responsible entrepreneur, be sure to check off all the legal boxes—trademarks, permits, you name it.
With some solid research and prep work, you'll be well on your way to building a greeting card empire that lasts! 🌟
🎯 Establishing Brand Identity 🎯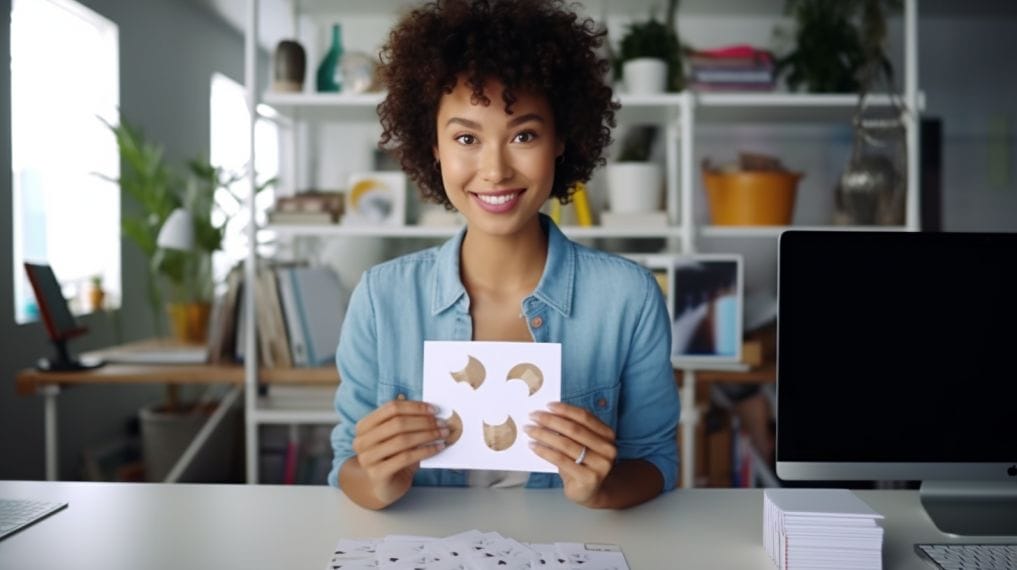 To win the greeting card game, you need a brand identity that's as clear as a cloudless sky. Consistency is king—your brand should shine through in everything from product design to packaging, ad campaigns, and customer service. This creates that special connection with consumers that turns into trust and loyalty. 💕
With a well-thought-out branding strategy, you'll rise above the competition by offering unique value that speaks to your audience's heart. Maybe you'll be the eco-friendly card champ, or you'll specialize in custom cards for life's big events like weddings or birthdays. 🎂 The secret sauce? Creativity and innovation!
Make sure your brand message stays consistent across all platforms, both online and offline. Your potential customers should bump into your unforgettable brand wherever they go. By nailing your brand identity, you'll leave competitors in the dust and make your biz the one people can't stop talking about. 🌟
🛍️ Setting Up An Online Store 🛍️
You've nailed your brand identity—now it's time to open up shop online! 🌐 Dive into the world of e-commerce with platforms like Shopify, BigCommerce, or WooCommerce. Each one offers unique features and benefits, so choose wisely, young entrepreneur!
First, think about your budget. There's a range of options, from free plans to fancy ones that offer more bells and whistles. Take Shopify, for example—they've got basic and advanced plans to fit most pockets. 💸 Next, get creative with customization! Build a website that reflects your brand's personality and goals.
These e-commerce platforms come with tools to update your catalog, manage orders, and securely process payments using gateways like PayPal or Stripe. Plus, they offer marketing automation to help you target your audience and analyze their behavior.
Setting up your online store takes some planning and research, but it's essential in today's digital world. By harnessing the power of e-commerce, you'll launch your greeting card biz quickly without compromising quality or performance. And that, my friend, is the recipe for long-term success and profitability! 🚀
🏭 Manufacturing And Printing Processes 🖨️
Greeting card manufacturing has come a long way since the days of carving messages on stone tablets (thank goodness!). Today, we've got access to amazing technology that makes it easier than ever to create your own greeting card biz. Let's walk you through the steps, from choosing paper stock to picking the perfect printing process. 🚀
First, let's talk about printing methods. You've got options like offset lithography, letterpress, thermography, engraving, or digital printing. Offset lithography is your best friend for cost-effective bulk orders with sharp images and vibrant colors. Letterpress brings a unique texture and depth, while thermography offers a raised effect that mimics embossing. Engraving uses etched metal plates to transfer designs onto paper, and digital printing is perfect for small batches or test runs with speedy turnaround times.
Once you've picked your printing method, it's time to hunt for suppliers! 🔍 Check out online directories like Yell or TopPages, or do a quick Google search for "printing services" or "greeting card printers." When reaching out to potential suppliers, ask about minimum order requirements and price per unit to help you crunch those numbers. 💰 And hey, why not visit print shops in person to see their work up close and personal? That way, you'll know exactly what to expect before making a financial commitment. Happy printing! 🎉
💰 Pricing Strategies: Making Cents of it All 💰
If you're going to make it in this biz, you'll want to nail down your pricing strategies to maximize profits and keep those customers coming back! 🔄
Don't just wing it! Be like Gary Vaynerchuk and stay ahead of the game by keeping an eye on your competitors' prices. 🧐👀 It's all about understanding the marketplace and learning from their moves.
Three popular ways to price your products are:
Cost-plus pricing: Add a markup percentage to your costs to find the sweet spot for your selling price. 💹
Demand-based pricing: Charge what customers are willing to pay, based on how much they value your cards. 💕
Competition-based pricing: Check out your rivals' prices and adjust yours to stay in the game. 🥊
Choose the best approach for your business by doing some sleuthing on your competitors' strategies. 🔍
Oh, and don't forget the cherry on top: promotional incentives! 🍒 Discounts, coupons, multi-buy deals, or freebies with purchase will not only create buzz around your products but also make your customers feel special. 💃🕺 It's like when Oprah gave away cars, but on a smaller scale. 😉
By planning and implementing the right pricing techniques, your greeting card business will be on its way to generating more sales and building long-lasting relationships with customers. 🚀🌟
🚚 Distribution & Shipping Options: Your Cards' Journey 📦
Got your pricing strategy down pat? Great! Now it's time to figure out how to get those lovely greeting cards into the hands of your eager customers. 💌
You've got two main options: Direct-to-consumer (D2C) or using intermediaries. Let's break it down!
🌟 Direct-to-consumer (D2C): Be the boss of your business! 💼 Sell cards straight from your website or retail store. You'll get to control shipping, packaging, and promotions like a pro. Just remember, with great power comes great responsibility – you'll need to invest in managing your operations and marketing. It's like being your own Amazon, but for greeting cards! 😉
🌟 Intermediary distribution: Let someone else do the heavy lifting! 🏋️‍♀️ Third-party vendors will handle sales inquiries and fulfillment for you. Sure, you'll lose some flexibility, but you'll save on operating costs and tap into wider markets. Plus, you'll get detailed reports to help you make better decisions. It's like partnering with a fulfillment company and riding the Etsy wave! 🌊
Deciding between these options depends on your budget and how hands-on you want to be. So channel your inner Tim Ferriss and choose the distribution model that best suits your needs. Happy shipping! 🚀
🎯 Marketing & Advertising Plans: Spread the Word! 📣
Alright, future greeting card mogul, it's time to get your marketing and advertising game on point! 🎨 Like Seth Godin says, it's all about understanding your target audience and their needs. Dig deep into their wants and needs by doing a comprehensive market analysis.
Here's what your marketing plan should include:
1️⃣ Digital domination: Use social media accounts like (Instagram/Tik Tok/Facebook), email campaigns, and websites to reach your customers far and wide. It's like casting a digital net! 🌐
2️⃣ Business buddies: Befriend other businesses that can help promote your product – a little quid pro quo never hurt anyone. 😉
3️⃣ Local love: Show off your cards at trade shows, craft fairs, or local events. It's like speed dating for businesses! 💘
Don't stop there, though! Get creative and give your customers a reason to buy your cards:
🌟 Promo Power: Offer discounts or freebies on special occasions. Who doesn't love a good deal? 💸 🌟 Partner Up: Team up with organizations or charities that share your vibe. They'll help boost your brand's visibility and credibility. 🤝
By understanding your customers and using smart strategies, you'll be on your way to marketing and advertising success! 🏆
💸 Financial Considerations: The Nitty-Gritty 💸
Ready to set sail on your entrepreneurial adventure with a greeting card business? 🚢 Just like Captain Jack Sparrow, you'll need a treasure chest of financial know-how to keep your journey smooth. ⚓
Here's what you need to do:
1️⃣ Market Research: Figure out the initial costs like stationery, printing machines, software licenses, and website design. Don't forget the little things! 💻
2️⃣ Legal Stuff: Register for taxes, get business insurance, and obtain necessary permits or licenses. (Sorry, you can't just yell, "I'm the captain now!" 🏴‍☠️)
3️⃣ Bank on it: Open a separate business bank account to track your revenue and expenses like a pro. 💼
If you've got the funds, great! If not, channel your inner Shark Tank contestant and seek investments or apply for loans. 💰
Remember, proper planning and cost-effective strategies will help your greeting card biz soar and grow over time. Happy sailing! 🌊
📜 Regulations & Licensing Requirements: Staying on the Right Side of the Law 🚔
Before you start, it's crucial to learn the rules of the game. 🎲 Just like Marie Kondo, you'll want to make sure everything's in order to spark joy (and avoid fines)!
Here's how to stay compliant:
1️⃣ Do your homework: Research local, state, and federal laws that could impact your business. 📚
2️⃣ Get official: Obtain permits and licenses from the government to operate legally. Don't skip this step! 📃
3️⃣ Corporate structure: Create an LLC to protect your personal assets. It's like a safety net for your bank account! 💰
Don't forget to keep accurate records – they'll be your best friend in an audit situation. 🗂️ And always stay updated on changing regulations; you don't want to get caught off guard.
By following the rules and staying mindful of potential risks, you can breathe easy knowing your greeting card business is on the right track. 🚂 Happy card-making!
⚖️ Legal Aspects of Running a Greeting Card Business: The Rules of the Road 🛣️
It's better to do things smart, then regret bad mistakes that can cost you everything. So let's touch upon the legal side of the business.
First things first, pick your business structure:
1️⃣ Sole proprietorship: Easy-peasy but with personal financial risk. 🚶
2️⃣ Partnership: Like a buddy system, but still with some risk involved. 🤝
3️⃣ Corporation: More complex, but fewer personal liabilities. 🏢
4️⃣ Limited Liability Company (LLC): A sweet spot with protection and reasonable fees. 🛡️
Now, don't forget the permits and licenses! They vary by location and industry, so do your homework. 📖
And of course, there's more:
💰 Tax implications: Income taxes, sales taxes, and payroll taxes – oh my! 🦁
🛡️ Insurance policies: Protect your business from unexpected risks. Better safe than sorry! 🌩️
By researching legal aspects ahead of time, you'll be ready to run your business like a boss. So, buckle up and get ready for the ride! 🚀
🤝 Building Relationships with Suppliers: The Secret Sauce 🌟
Picture this: you're running a top-notch greeting card business, and the secret ingredient is… drumroll… strong relationships with suppliers! 🎉
These supplier superheroes 🦸‍♀️🦸 provide you with the dazzling card stock, fancy printing techniques, and snazzy envelopes you need to woo your customers. But how do you build these magical connections? 🧙‍♂️
Know your supplier's strengths and weaknesses. This way, you can make the most of their abilities while working around their limitations.
Trust and loyalty: a match made in heaven. Be transparent about product specs and needs, so your suppliers can work their magic efficiently. 🎩
Communication is key 🔑! Talk openly about pricing and negotiate regularly. This helps keep your cards competitively priced while allowing for wiggle room when needed.
By nurturing these relationships, you'll create a win-win situation that benefits both you and your suppliers for years to come! 🏆🌈
🎯 Conclusion: Crafting the Ultimate Greeting Card Empire 🚀
Ready to make your greeting card business soar to new heights? 🌠 Here's a quick recap of the must-haves:
1️⃣ Know your industry, target audience, and legal requirements like the back of your hand. 🕵️‍♀️
2️⃣ Market research and analysis: the ultimate dynamic duo for creating designs that tug at heartstrings. 💕
3️⃣ Keep your financials and regulations in check to sail smoothly in the market. ⛵
4️⃣ Forge strong relationships with suppliers for a top-notch product line. 🤝
Fun fact: people love relatable messages and stories! 🎭 Test this out by researching your target demographic and creating cards that resonate with them. Don't forget to use customer feedback to fine-tune your products! 💡
In a nutshell, success in the greeting card world requires planning, dedication, and a pinch of creativity. 💼🎨 By understanding the business basics and seeking growth opportunities, you'll be well on your way to long-term success in this enchanting sector! 🏰✨