Have you ever found yourself slouched over your desk, neck craned and shoulders hunched as you try to peer at your computer screen? Or maybe your lower back starts aching after sitting for hours, no matter how often you get up to stretch. If this sounds familiar, it's a sign your workstation could use an ergonomic upgrade.
So what is an Ergonomic Desk?
An ergonomic desk is designed to provide optimal comfort and support so you can work without straining your body. Who doesn't want that? But with so many options out there, it can be tricky to figure out exactly what makes a desk "ergonomic" and how to choose the right one.
That's where this guide comes in! I'm going to walk you through everything you need to know about ergonomic desks, from the nitty-gritty details to how to perfectly customize your setup. Consider me your new ergo-guru friend!
Here's a quick peek at what we'll be covering:
The most common types of ergonomic desks on the market
Key features and considerations when shopping for your desk
Tips for choosing the right desk based on your budget, work tasks, and aesthetic
How to optimize your setup with accessories like keyboard trays and monitor arms
The major ergonomic desk brands worth looking into
Step-by-step instructions for setting up an ergonomic workstation
FAQs about electric vs. manual options, weight capacities, and more
By the end, you'll be a pro at picking out the perfect ergonomic desk for your needs and style. Get ready to give your back, neck, and shoulders some much-needed TLC! Let's dive in and get you on the road to comfortable, pain-free work.
The Benefits of an Ergonomic Desk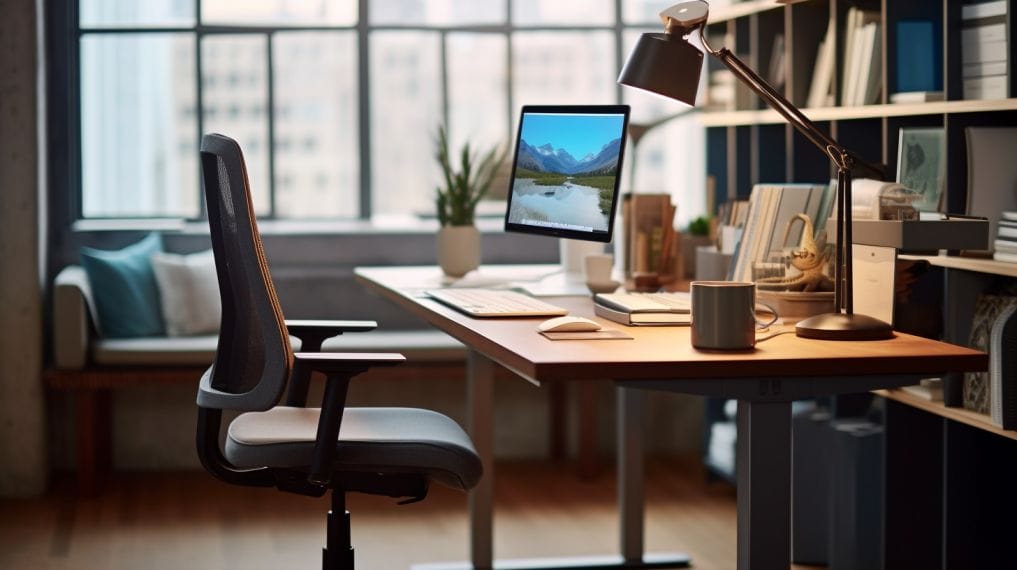 Upgrading to an ergonomic desk can transform your workspace and take your productivity to new heights. But what exactly are the benefits of these specially designed computer desks? Let's take a look.
One of the biggest perks is the potential to reduce back pain and discomfort caused by poor posture and strained muscles from working at an unergonomic desk. Ergonomic desks promote better spine, neck, and shoulder alignment to prevent tension and pain. No more slouching over your laptop!
An ergonomic desk optimized for your body dimensions also lessens the risk of strain on your wrists and arms. Features like keyboard trays position your hands and forearms properly to avoid issues like carpal tunnel.
The adjustability provided by many ergonomic desks enables you to alternate sitting and standing throughout the day. This movement and positional flexibility is healthier than remaining sedentary for prolonged periods.
All of these ergonomic advantages result in increased comfort. When you feel good physically, you can maintain focus and productivity over long work days. An ergonomic desk setup makes for happy employees!
The bottom line is that ergonomic desks reduce strain, pain, and discomfort while also boosting productivity and focus. Upgrading from a traditional desk to an ergonomic model is well worth it for the myriad benefits to your body, comfort, and performance. Give yourself the workspace you deserve!
Statistics and Trends for Ergonomic Offices
Work from Home Trends:

In June 2020, Stanford University Economist Nicholas Bloom stated that 42% of working people in the US worked from home full-time.
A study by Pew Research Center found that while 20% of people worked from home before the Covid-19 pandemic, by December 2020, that number had risen to 71%.
54% of those forced to work from home due to the pandemic expressed a desire to continue working from home even after the outbreak ends.

Knowledge About Ergonomics:

A survey involving 700 employees found that only 20% of employees know the correct definition of ergonomics.
77% of people believe that ergonomics in the workplace is important.
81% think that ergonomics has an effect on productivity, while only 7% think ergonomics has no effect on productivity.

Workspace Adequacy:

Almost 25% of people working from home reported that finding adequate workspace was somewhat or very difficult.
A survey by Nulab.com involving 856 people showed the following work locations within homes:

Home office: 28.6%
Master bedroom: 28.5%
Living/family room: 19.9%
Dining room: 8.3%
Guest bedroom: 6.5%
Kitchen: 3.9%
Basement: 2.2%
Child's bedroom: 0.5%

Challenges with Chairs:

A University of Cincinnati study involving 46 individuals found that 58% of people working from home have some type of office chair. However, 27% use a dining chair, and 15% use a non-chair like a couch or bed.
41% of the chairs surveyed were too low, while 2% were too high.

Productivity and Desks:

The Nulab.com survey found that 58.5% of respondents worked from a desk, and those working from a desk were more likely to be productive than those working elsewhere.

Lighting in Home Office:

17% of workstations had glare, and 5% were too dark.

Computer Equipment:

Nearly 57% of respondents indicated that their employers would not allow them to use company equipment such as computers and laptops when working from home, with 31.8% saying that they had to buy their own equipment.

Health Risks:

The Occupational Safety and Health Administration (OSHA) determined that almost a third of dollars spent on workers' comp costs come from claims involving ergonomic injuries.
Additional sources from the search results:
These statistics highlight the importance of ergonomics in the home office setting, especially given the rise in remote work due to the pandemic. Proper ergonomics can significantly impact one's health, productivity, and overall well-being.
Types of Ergonomic Desks
Now that you know the basics of ergonomic desks, it's time to explore the different types you'll encounter during your search. There are a few main categories that each offer their own perks, so let's get familiar with what's out there!
Standing Desks
These desks allow you to adjust the height so you can alternate between sitting and standing. This flexibility is great for promoting movement and reducing back strain.
Electric Height Adjustable Desks
Powered by dual motor systems for smooth adjustability
Offer programmable height presets for one-touch adjustments
Range from simple up-down controls to fully digital interfaces
More expensive but very convenient for frequent height changes
Manual Adjustable Standing Desks
Adjust height using levers or cranks instead of motors
Require a bit more physical effort to operate
Offer infinite position possibilities within range
Budget-friendly alternative to electric standing desks
Sit-Stand Desks
Sit-stand desks give you the option to work from a seated or standing position. This helps boost activity while letting you find your most comfortable posture.
Many feature electric motors for adjustable heights.
Allow you to mount desktops at ergonomic heights
Great for transitioning traditional setups into stand-capable workstations
Corner Desks
Maximize space in a corner with these angular desks designed to fit nicely. Great option for small offices and bedrooms!
L-Shaped Desks
L-shaped desks give you ample workspace while letting you get creative with layout. The return piece can house peripherals, shelves, or even extra monitors!
Ergonomic Computer Desks
These desks are designed specifically for computer use, with features like:
Cutouts to mount PC cases
Keyboard trays and monitor stands
Built-in cable management
Ergonomic Gaming Desks
Catered towards gamers, these desks boast amenities like:
Cupholders, headset hooks, and controller stands
LED lighting and display-friendly finishes
Generous surface area for multiple monitors
Overall, the main types include traditional standing and sit-stand desks, space-saving corner and L-shaped desks, computer-centric models, and deluxe gaming versions. Each offers unique advantages, so consider which fits your needs best!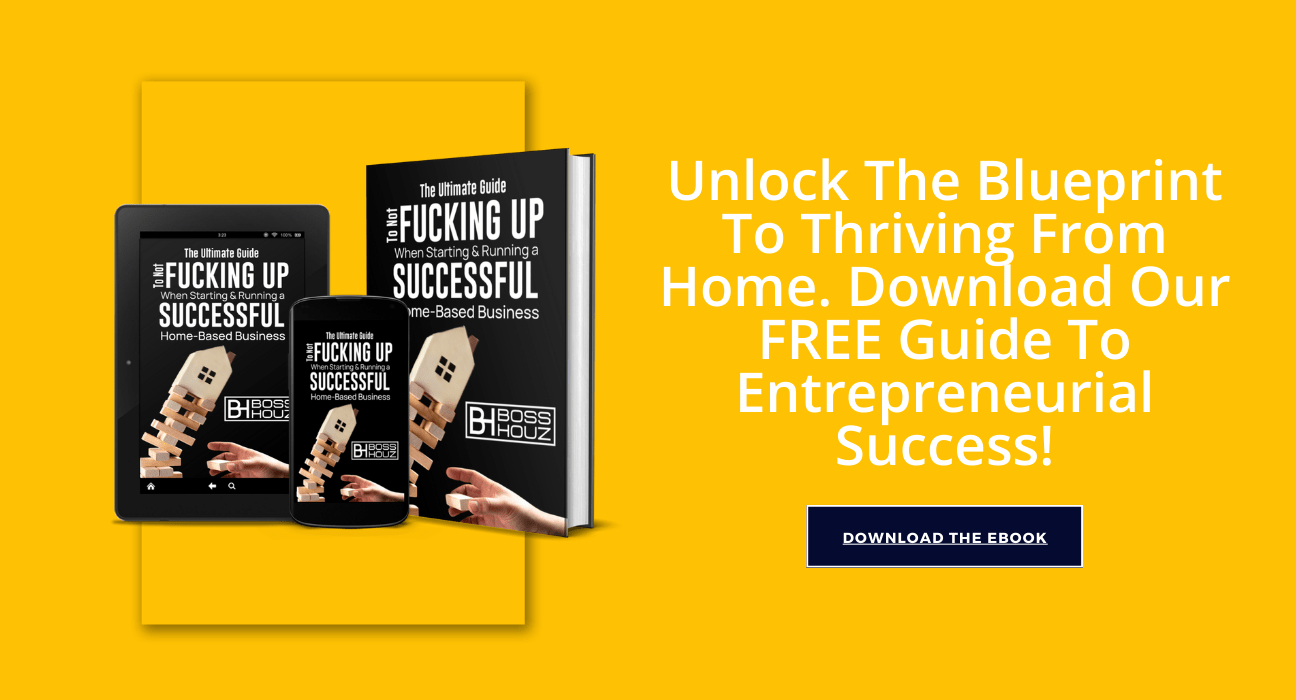 Ergonomic Desk Materials
Alright, we've got the different types of ergonomic desks covered. Now let's talk about what these desks are actually made of. The materials used can affect the desk's durability, functionality, and, of course, aesthetics!
Wood
Warm, natural look
Options like oak, walnut, bamboo
Prone to nicks and scratches over time
Metal
Sleek, modern vibe
Very durable and scratch-resistant
Can look sterile/cold to some
Types like aluminum and steel
Glass
Gorgeous transparent surface
Prone to glares and fingerprints
Risk of shattering if impacted
Best paired with a metal base
Composite Wood
Affordable alternative to natural wood
Versatile to style like wood
Eco-friendly options like MDF
More resistant to surface damage
| Material | Look | Durability | Price |
| --- | --- | --- | --- |
| Wood | Warm, natural | Lower | Higher |
| Metal | Sleek, modern | Higher | Mid-range |
| Glass | Gorgeous, transparent | Lower | Higher |
| Composite wood | Traditional wood look | Mid-range | Lower |
Traditional wood offers a premium, natural look at a higher price point. Metals like aluminum and steel are super durable and modern. Glass looks amazing but is fragile. And composite wood gives you the wood aesthetic on a budget! Consider which material aligns best with your preferences and needs.
Key Features and Considerations
Now that we've got a handle on the different types and materials of ergonomic desks, let's dive into the nitty-gritty details of the key features and considerations you'll want to keep in mind while shopping. I'll walk through each one so you know exactly what to look for.
Height Range and Adjustability
Arguably the most important factor for an ergonomic desk is the height range and adjustability mechanism. You want ample flexibility to find your ideal sitting and standing height.
For electric adjustable desks, make sure the range accommodates your needs. Many offer around 25″-50″.
Programmable presets are super convenient if you switch between defined heights often.
Counterbalance mechanisms in standing desks make height adjustments smooth and easy.
For manual crank options, test the crank to ensure it's easy for you to operate.
Size and Weight Capacity
Make sure to choose a size and weight capacity that fits your workspace and equipment needs.
Measure your space and consider your monitor and peripheral setup to determine the optimal surface size.
Check the weight capacity to ensure it can handle your computer, monitors, decor, and anything else you plan to put on it.
For motorized desks, consider factors like duty cycles and lift capacities.
Desktop Material and Finish
The desk's surface material and finish impact aesthetics, durability, and customization.
Softer natural woods like walnut can dent, while maple is more durable.
Laminates offer affordable wood-like finishes that are scratch and stain-resistant.
Solid surface materials like phenolic resin have seamless surfaces perfect for a sleek modern vibe.
Cable Management
Built-in cable management helps minimize annoying wires and cords.
Look for grommets to route cables through the desk surface.
Tray systems along the underside or edges hide wires neatly out of sight.
Some desks even have power grommets for charging built right in!
Accessories
Accessories like keyboard trays, monitor arms, and footrests optimize ergonomics.
Keyboard trays allow you to position your keyboard at the ideal height.
Monitor arms give you flexibility in positioning your display.
A footrest can maximize comfort for people of shorter stature.
Whew, that covers a lot of ground! Let's recap: when choosing an ergonomic desk, carefully consider the height range, size, weight capacity, materials, cable management features, and any must-have accessories. Prioritizing these key factors will ensure you end up with a desk that checks all of your boxes for ergonomic and functional performance. Now you're ready to shop like a pro!
How to Choose the Right Ergonomic Desk
We've covered the key features and considerations. Now let's get into the fun part – figuring out how to choose the perfect ergonomic desk for you!
Consider Your Height Range Needs
Do you need to switch between sitting and standing throughout the day? Go for an adjustable standing desk. Or maybe you just want the option to stand occasionally – then a sit-stand model will suffice.
Taller folks may need an extra wide height adjustment range. Know your needs so you can shop accordingly.
Mind Your Budget
Ergonomic desks span a huge spectrum of budgets. Manual crank desks are the most affordable, followed by sit-stand options. Electric standing desks are premium.
Figure out how much you're able/willing to spend before falling in love with a desk outside your price range!
Style Matters
Do you want a minimalist, industrial vibe with a metal and glass desk? Or maybe warm traditional wood tones are more your style.
Consider the aesthetics of the desk and whether it matches your existing space. This is prime decor after all!
Activity Level
If you're regularly moving between sitting and standing, consider a quality electric desk. The motors will make it easy to alter positions all day long.
Going to primarily sit? A manual or sit-stand desk should meet your needs splendidly.
Permit Customization
Will you want to tweak your setup with additions like monitor arms over time? Ensure your desk can accommodate addons like these down the road.
Finding the perfect ergonomic desk is kind of like shopping for a new pair of shoes – you've gotta find the one that checks all your personal boxes for fit, style, and comfort! Take your time, have fun exploring the options, and let your individual needs and preferences guide you to desk bliss.
Top Ergonomic Desk Brands
Alright, you know how to shop for the perfect ergonomic desk. Now let's chat about some of the top brands to check out during your search!
Uplift Desk
Known for their high-quality electric standing desks with a ton of customized options. Their Uplift V2 is a fan favorite.
Vari
Vari offers unique standing desks like treadmill desks and desk bikes! Great for active workspaces.
Autonomous
Autonomous is an affordable direct-to-consumer brand with a range of sleek, minimalist desks. The SmartDesk Core gets rave reviews.
FlexiSpot
FlexiSpot makes well-priced electric, manual, and sit-stand desks. The EN1B is their classic entry-level electric model.
Jarvis
Jarvis desks are made with high-grade materials like bamboo, powder coated steel, and high-pressure laminate. Known for quality.
Fully
Fully specializes in stand-up desks for offices and homes. Their desks feature easy assembly and quality materials.
This just scratches the surface of great ergonomic desk brands out there. Make a list of your must-haves, compare top models, and don't hesitate to ask fellow desk enthusiasts for recommendations. Finding your perfect match is worth the effort – you and your body will thank you!
How to Set Up an Ergonomic Workstation
Woo! You did it – you picked out an awesome new ergonomic desk. Give yourself a pat on the back. But wait, don't get too comfortable just yet…we've still got to get this bad boy set up! Setting up your desk properly is crucial for maximizing ergonomics and comfort. Let me walk you through it step-by-step.
Position Desk at the Right Height
Make sure your desk hits the goldilocks zone for your body dimensions and preferences. You want your forearms, wrists, and hands to be in a straight line as you type.
Do the old fist bump test. Are your elbows at 90-100° angles with fists bumped together? You're golden!
Place Monitor Ergonomically
Position your monitor directly in front of you so your neck doesn't have to twist. The top of the screen should be around eye level. Place it at arm's length – about an arm's span away from your seating position.
Mind Keyboard and Mouse Placement
Stash keyboards in trays or drawers to position them just below elbow height. Position your mouse close by at the same level to prevent overreaching.
Use Accessories as Needed
Take advantage of monitor arms, foot rests, document holders, and other ergonomic accessories as needed to dial in your perfect setup.
Pair with an Ergonomic Chair
Don't forget to snag a chair with lumbar support, seat height adjustability, and other ergonomic perks to complete your dream workspace.
Change Positions Regularly
Be sure to change postures throughout the day – alternate between sitting and standing if using an adjustable desk. Keep moving to avoid stiffness!
Frequently Asked Questions
We've covered a ton so far in this ergonomic desk deep dive. But I'm sure you still have some burning questions. Let's tackle some of the FAQs that come up frequently about these desks:
What are the benefits of an electric height adjustable desk?
Electric adjustable desks make it a breeze to switch between sitting and standing with the press of a button. No manual cranking required! This encourages movement and ergonomic postures.
Are standing desks better than sitting desks?
It's not necessarily about one being "better" – the ability to alternate is key. Prolonged sitting OR standing can both cause discomfort. Having the option for both with an adjustable desk is ideal.
How much weight can an ergonomic desk hold?
It varies based on size and materials, but many quality electric desks can handle 150-300+ lbs. If you have multiple monitors or a PC tower, be sure to confirm the weight capacity meets your needs.
Can you use an ergonomic desk for gaming?
Absolutely! Many ergonomic desks have features tailored specifically for gaming, like cord management, cupholders, and display-friendly finishes.
Do I need a keyboard tray with an ergonomic desk?
A keyboard tray allows you to position your keyboard at the perfect height, regardless of desk height. This prevents arm, wrist, and shoulder strain. So they're not "mandatory" but highly recommended.
What size ergonomic desk is best for home use?
For home offices, a surface at least 48″ x 24″ is recommended to provide ample room for tasks and multiple monitors. Measure your space and visualize your setup before picking a size.
Ergonomic Home Office Desk Send Off
Well, we've reached the final stop on our ergonomic desk journey. Hopefully, you now feel equipped with everything you need to start your search with confidence.
Choose a type and material that fits your style. Look for key features like ample adjustability, sufficient surface space, and ergonomic accessories. Find brands that provide the quality and customization you're after. Set it up properly to maximize comfort. And get ready to work in a new pain-free paradise!
No matter your budget, workspace, or preferences – there's an ergonomic desk out there ready to solve your aches and take your workspace comfort to the next level. Listen to your body, do your research, and don't settle until you find the one.
Your back and neck will thank you every day you sit down to work at your new dream desk.