If you're someone who sits for hours on end at a desk, then an ergonomic office chair should be your new BFF. Sure, chairs don't make the best conversationalists, but a good ergonomic one will talk to your body in all the right ways.
See, standard run-of-the-mill office chairs just aren't made for our tushies and backs to be parked in them all day. An ergonomic chair is like the sweet ride of office furniture – it's designed to be adjustable and actually gasp comfortable!
What makes an ergonomic chair so dreamy? A few customizations for your body can make a big difference:
Adjustable height so your feet don't dangle awkwardly like a 5-year-old at the dinner table
Lumbar support to give your lower back some TLC
Backrest you can recline so you don't look like a rigid robot all day
Armrests you can move out of the way to actually use your desk
An ergonomic chair is ready to cradle you like a baby and provide A+ support in all the right spots. Plus, it just looks slick. Ready to give your backside the gift of comfortable seating?
In this article, we'll explore the key features and adjustments that make an ergonomic office chair effective. We'll also provide tips on how to choose the ideal ergonomic chair for your body type, work style, and office setup. Follow along for everything you need to find your perfect fit!
Key Features of Ergonomic Office Chairs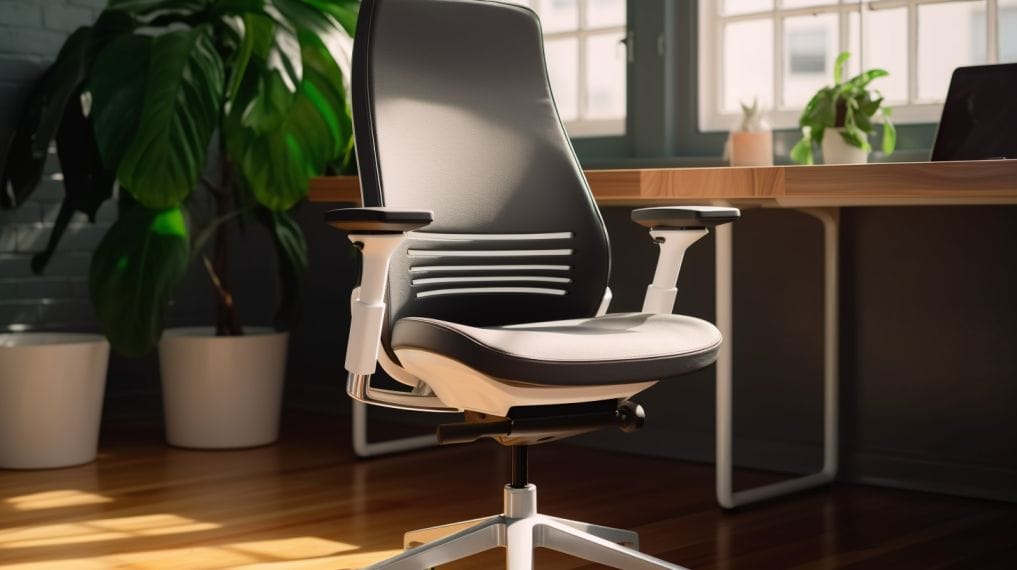 An ergonomic home office chair has several special features and customizations designed to provide better support for prolonged sitting. Getting the settings tuned to your body's needs is key for reaping the benefits. Let's dive into the main adjustments and how they promote comfort and health:
Seat Height
Having the proper seat height lays the foundation for spinal alignment and posture. You want to adjust the height so your feet rest flat on the floor without any strain on your legs.
Specifically, aim for:
Knees at a 90-120 degree angle
Thighs parallel to the ground
Entire sole of feet touching the floor
Arms at an even level with your work surface
This takes pressure off your lower limbs and avoids slouching forward from a high seat. Extendable footrests can help if your chair needs to be higher for arm alignment.
Look for an ergonomic chair with a pneumatic height adjustment lever so you can customize the height within a wide range.
Seat Depth and Width
The seat dimensions allow you to dial in the right proportions for your thighs and bottom.
Depth
The ideal seat depth supports your thighs without creating pressure behind the knees. As a starting point:
The edge of the seat should be 2-4 inches from the backs of your knees
Adjust the depth so your lower back contacts the backrest without slouching.
There should be space between the seat edge and your legs and calves.
If the seat is too long, it can restrict blood circulation in your legs. Too short and your legs will be deprived of support.
Width
Seat width comes down to your individual hip width – you want just enough room that your hips aren't boxed in, but still feel stable and centered.
Those with broader hips may need a wider seat. Contoured seats conform better to your natural shape.
A seat slider and adjustable width settings allow you to really fine tune the proportions.
Lumbar Support
One of the most vital features of an ergonomic chair is lumbar support. The lumbar spine has an inward curve that needs to maintain its shape – especially with prolonged sitting.
Insufficient lumbar support causes the spine to flatten out, putting strain on the discs, ligaments and muscles of the lower back. This can lead to that all-too-familiar soreness and stiffness.
Look for a chair with either built-in or adjustable padding at the lumbar region. Quality cushions bolster the spine's natural alignment.
Be sure to position the padding right at the inward curve of your lower back. Adjustable supports let you change the height and depth to your exact needs.
Taking the time to optimize the lumbar support makes a world of difference in combating lower back pain from sitting.
Adjustable Backrest
The backrest angle significantly impacts your spine's positioning and ability to move. An ergonomic chair should allow you to adjust the backrest tilt and lock it at different angles.Here are some other key points:
Enables tilting to open up hip angle
Varies pelvic tilt to relieve spinal disc pressure
Look for tilt tension adjustment
Easy reclining encourages more frequent angle changes
Tilt ideally syncs with seat to maintain lumbar support
Switch between perpendicular and reclined throughout day
Add movement and reduce static sitting
Some recline past vertical for greater position variety
Find most comfortable angles for support and motion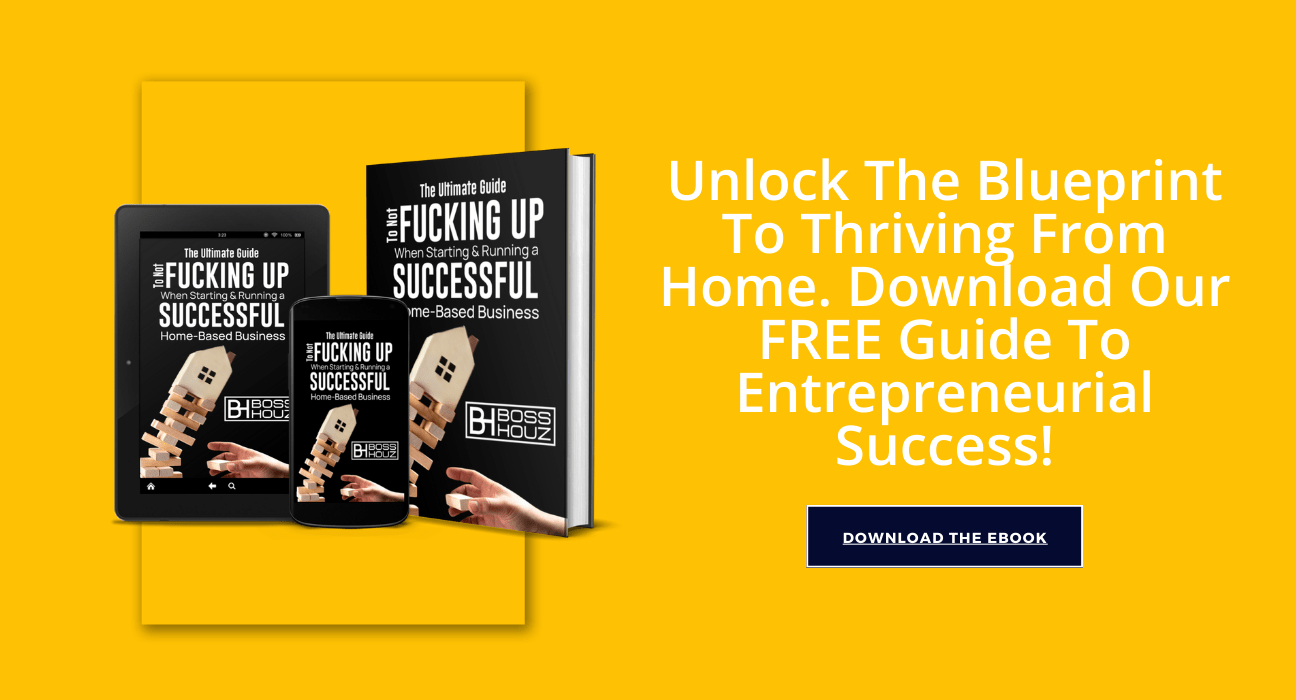 Customize Your Chair Ergonomics for Maximum Comfort
Now that you're an expert on all the magic adjustments an ergonomic chair can provide, it's time to tune things for your body specifically.
While you want all the key features we covered, not every chair will be configured perfectly right off the shelf. Doing some personalizations gives you that custom fit.
A few ways to dial in your comfort zone:
Note any persistent back or joint pain and look to adjust those areas
Actually measure your body to determine ideal proportions
Prioritize must-have features based on your workstation setup
Test chairs in person and pay attention to how your body feels
Focus on quality materials and construction for durability
Don't forget the importance of lumbar support for lower back relief
Take the time to optimize all the pieces and parts, and your chair will feel like it was made just for you! Then get ready to wow your coworkers with your new level of seating sophistication. 😉
Get Ready for Proper Sitting Posture
Alright, you've assembled your dream ergonomic throne. But the work doesn't stop there, friend.
Now it's time to use your souped up chair the right way so you reap all the comfortable posture perks.
A few proper sitting tips:
Adjust the height so your feet are planted and knees at 90 degrees
Scoot back so your lower back hits the lumbar support
Recline the backrest slightly, opening up the hip angle
Let those heavenly armrests buoy up your shoulders
Roll your shoulders back to keep your neck and head aligned
And don't forget to take standing breaks every 30 mins or so to move that tush!
Use those levers and dials to tweak as needed. Find chair bliss and wave bye to slouching and strain! You've got this.
Reap the Health Benefits of Ergonomic Seating
You may be wondering – will an ergonomic chair really make that big of a difference for my bod?
The answer is a resounding YES! When all the right adjustable elements come together, you'll be kicking back in comfort and protecting your health.
Some feel-good perks:
Reduced back, neck and shoulder pain from proper support
Lower risk of pesky repetitive strain injuries
Increased energy and productivity from optimized comfort
Improved circulation from great posture and no limb strain
Relief for common issues like sciatica or scoliosis
Ditching fatigue and boosting work vibes? Sounds like a win-win to me.
So embrace the adjustments and let your ergonomic chair massage out all that body stress you don't need. Your muscles will thank you!
Finding Your Perfect Ergonomic Chair Match
You know the key features to look for. You know how to adjust them just right. Now comes the fun part – picking the right ergonomic chair for you!
With so many options out there, where do you even start? Here are my top tips for finding your dream seat:
Consider Your Problem Areas
Where do you hold tension or feel strain when working? Target chairs with ample support in those zones – maybe extra lumbar padding or contoured armrests.
Take Body Measurements
Size matters when it comes to fit! Measure your height, torso length, hip width, and any other relevant dimensions so you can select ideal proportions.
Prioritize Must-Have Features
Decide what's absolute necessity based on your workstation setup, tasks, and pain points. Must you have a headrest? Adjustable armrests? Knowing what's crucial narrows the options.
Test in Person
The only way to know a chair is to sit in it! Hit up local shops to take test drives. Pay attention to how your body feels and functions.
Assess Quality Materials
Press into the cushions, check the smoothness of height adjustments, and inspect the castors. Only quality components will stand the test of time.
Remember Lumbar Support
I can't stress this enough – lumbar support can make or break comfort! Prioritize chairs with excellent lower back contouring and support.
Take it from your chair-hunting pal, and you'll be sitting pretty in no time. Now go find that dream seat – your backside will thank you!
Sit Back and Relax in Comfort
Whew, we covered a lot of ground! From key features to custom adjustments to chair-picking tips, you're now a bonfied expert at finding the perfect ergonomic throne.
I don't know about you, but all this chair talk has me eager to park my keister in cushioned comfort!
Just imagine it – adjusting that smooth lumbar support to hug your lower back just right. Reclining the backrest to find that perfect relaxing-while-working angle. Letting your arms melt into the cushioned armrests as your shoulders release tension. Ahhhh yes.
With your new ergonomic BFF ready to get down to business, you'll be sitting pretty all workday long. No more slouching, no more aches and pains distracting you from being productive.
All that's left is to sip your coffee and get creating, friend. Take standing breaks to keep your circulation pumping. And don't forget to show off your new sophisticated seating to your coworkers. They're gonna be jeal-chair. 😉
Thanks for sticking with me on this journey into the wonderful world of ergonomic splendor! Now that you know what to look for, all that's left is to start your search.
Drop me a line if you have any other burning chair questions. I'm always down for more furniture nerding with friends. Happy hunting – go get that dream seat!
Frequently Asked Ergonomic Questions
Before you glide off into the sunset on your new ergonomic throne, a few quick FAQs:
Do I need a headrest?
Only if you plan to recline and need neck support. If you remain upright, likely not.
How long should I sit before taking a break?
Aim for 20-30 minutes max before standing and moving to reduce strain.
Will an ergonomic chair help my bad back?
Customized lumbar support and posture improvements can definitely help relieve back pain!
How high should the seat be?
Adjust so your thighs are parallel to the floor and feet are planted firmly.
Do I need a footrest?
If your feet don't touch the floor at an optimal height, then absolutely!